Product Name: Original Renault interior light with driver and front passenger reading lamp

Bought From: eBay

Paid: £7

Rating: 5
The interior light on my Duster Access gave off very little light with its single bulb fitment and switch. This is even more of an issue when there is also no rear courtesy light. An initial upgrade to a super bright LED bulb helped a little but was still not good enough.
I realised that the Duster courtesy light is essentially the same one used in the Megane, Scenic, etc so picked up a triple light fitment from a breaker selling on eBay for £7.
It's a three minute job to unplug and swap over the fitments and I now have three individually switched lights in the front and a lot more light.
I'd recommend this upgrade.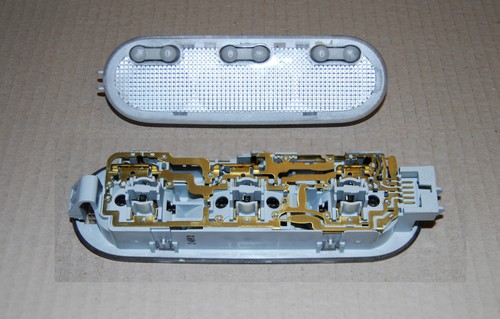 This video from YouTube shows how simple it is to swap the light fitting over.