Thought I would throw up a post about changing the front door speakers on a 2013-> Sandero Stepway as the only info I have seen on the net involves making wooden templates and translating from French. Not ideal.
There are to my knowledge no easily affordable speaker adaptors for the 2013-> Sanderos, the only ones I know of are the ones included in a Kenwood stereo kit, which is silly money. So I have attempted it with the following parts.
Black Pozi Flange Head Self Tapping Trim Screws for attaching speaker to adaptor.
Short M6 bolt (I used roof bolts with a large head), M6 nut, large M6 washer.
6.5" speaker. I used some cheap JBL CS6.
Speaker adaptor for Dacia Dokker / Lodgy. These are the only Dacia speaker adaptors on eBay so I took a punt, they looked similar....
CT55-17 speaker adaptor for the wires. Not essential but makes life easier.
Torx set.
Pry tool set for car door panel. This is pretty essential.
So first of all pick a dry day. Not rain like me. Next remove the two screws from the door handles and the one from the end of the panel near the lock. Pull the door handle mechanism out and unhook it from the lock arm. My car is a ambience, this will be slightly different for the fancy pants Laureate drivers.
Next work the pry tool round the edge of the door card working the pop fasteners off. These can take quite a bit of effort to remove. The top corner near the wing mirror has a metal clip that needs to be removed along with a pop fastener. With these off the door card will now just slide up.
This is what should greet you.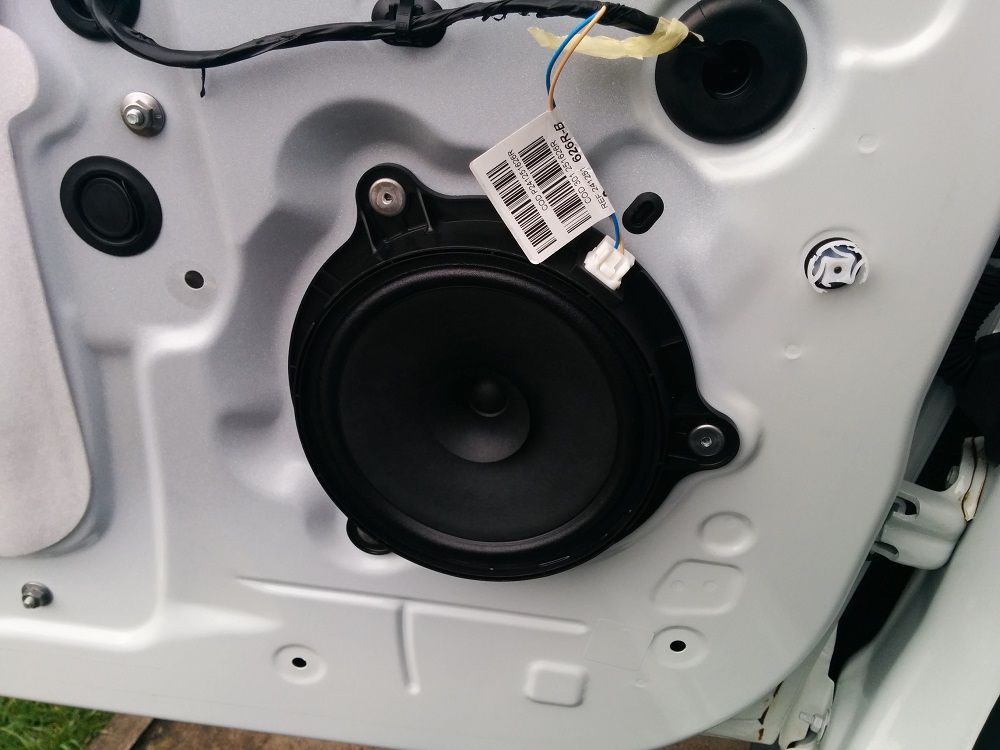 The main issues with the stock speaker removal is that is riveted in place. The rivets are pretty big and need to be removed. I used a drill and found the heads came off very easily but it was a real pain to remove the stubs afterwards.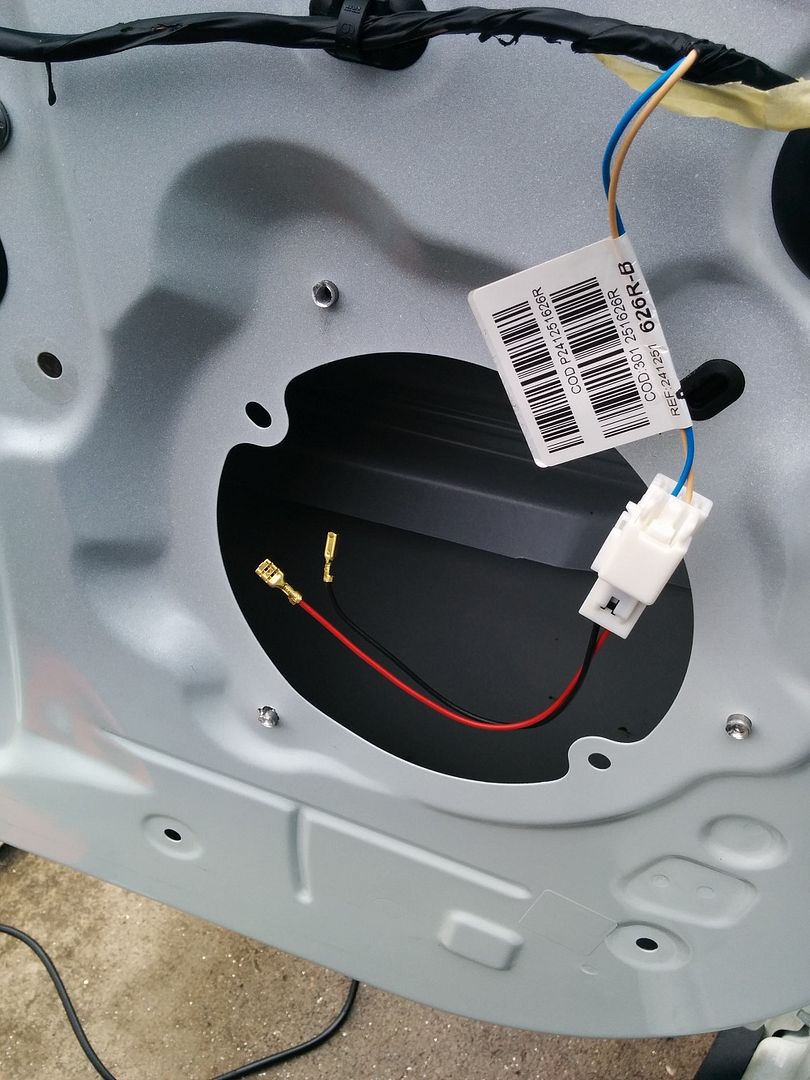 Then with a lot of swearing..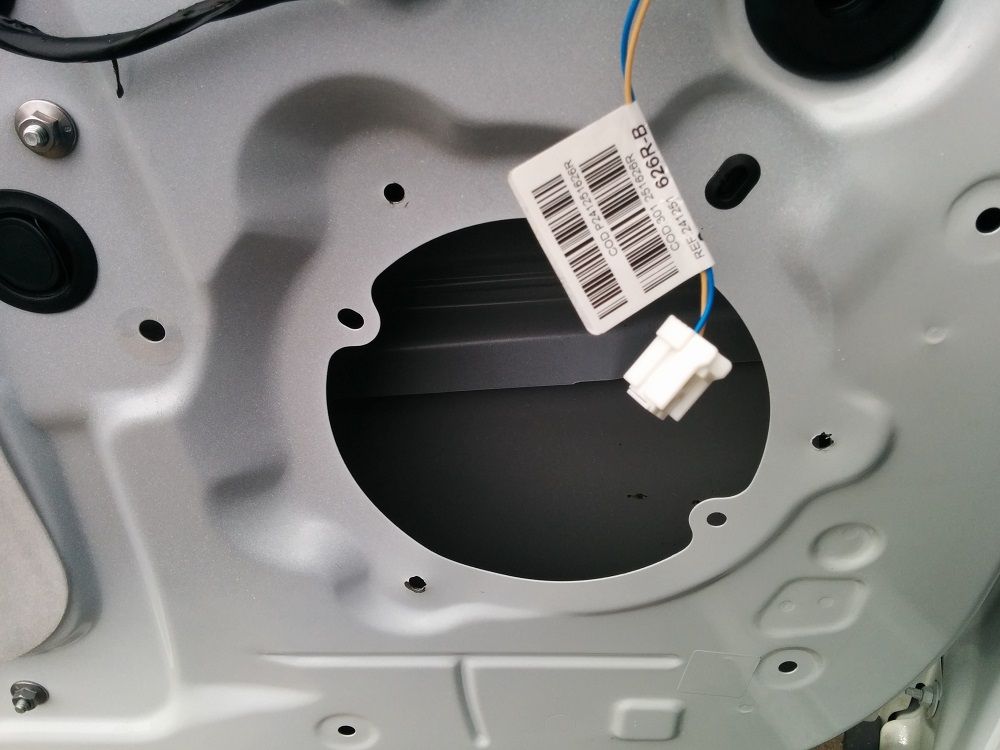 Next I mounted the speaker adaptor.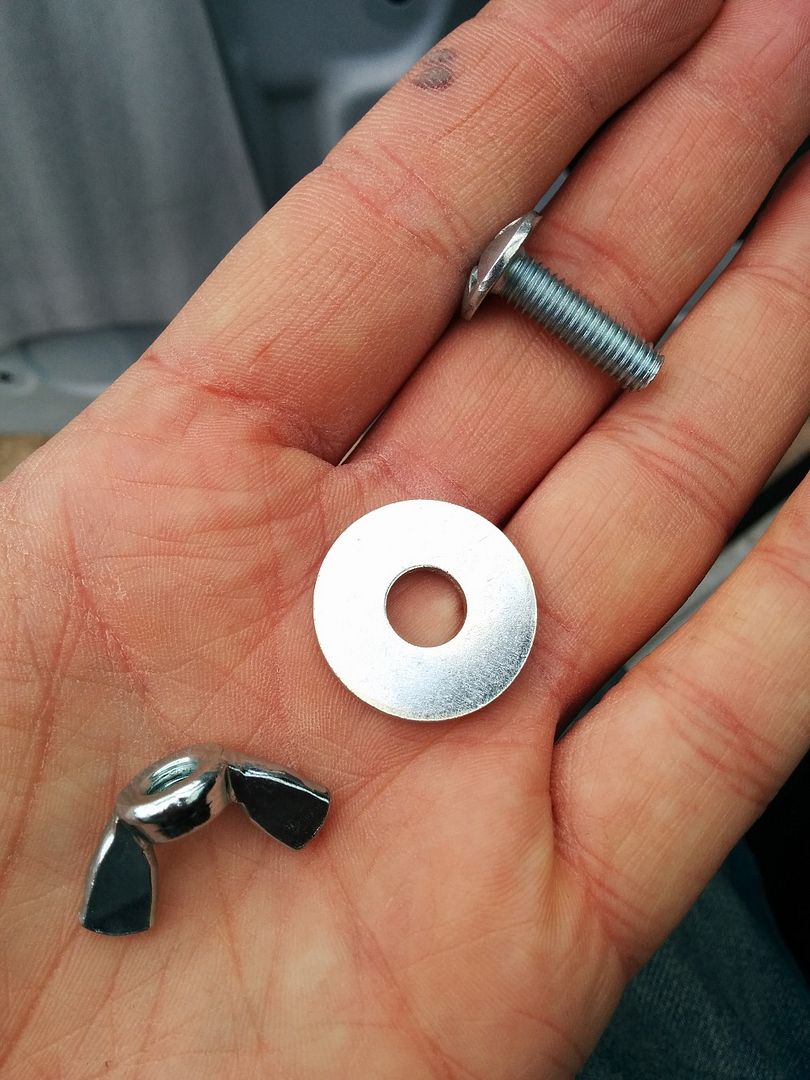 The hardware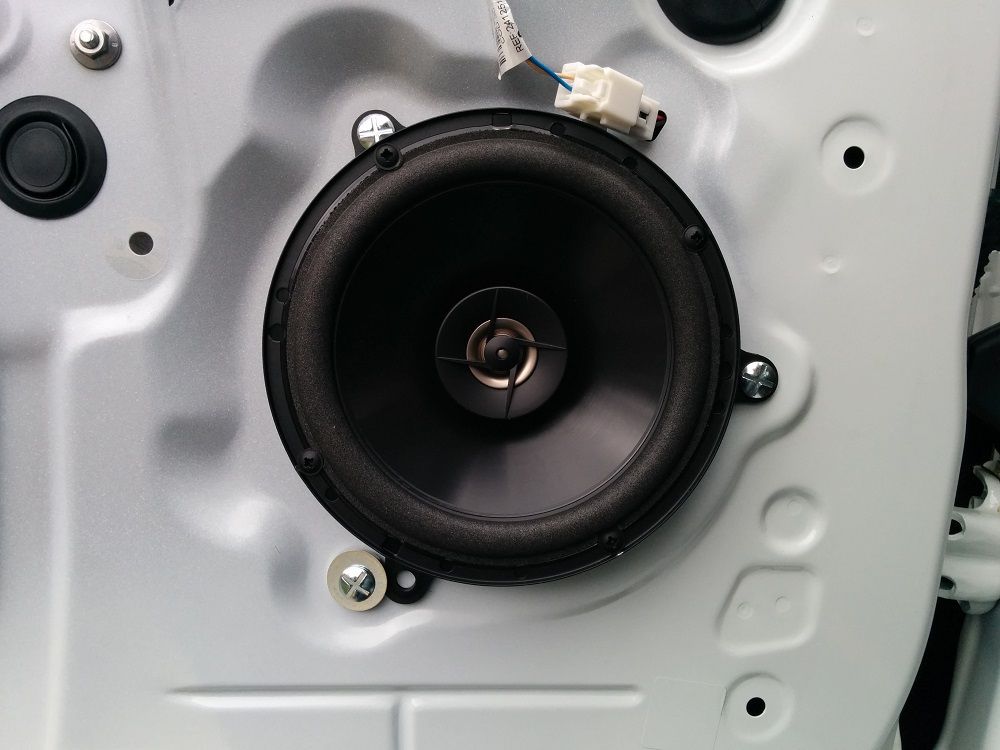 This is where things aren't quite perfect. The adaptors only marry up on two of the holes. The third will either need a new mount drilling (plenty of space) or do what I did and use a nice big washer to pinch the third arm down. I had a play with this and it was solid so was happy enough.
Without doubt the biggest issue is the rivets as they aren't particularly easy to remove and make a simple job a bit of a ball ache. But once they are removed it means in future the task will be a doddle. When genuine adaptors come out, should I need to swapping to them will be simple.
Oh and it sounds MUCH better.
PS if a mod could move this to the stepway forum, bit tired