Discussion Starter
·
#1
·
Well I thought I'd replace the speakers in the doors of the Duster, as much like other cars I've owned the OEM speakers are a bit pants. Not terrible but never going to blow you away, especially if you like to crank up the music now and again.
So whilst I was fitting them I took a few pictures to help anyone else who's thinking of replacing theirs. Firstly, get yourself a nice shiny set of 13cm speakers, these are the same front and back. In my case two sets of Alpine co-axial speakers.
Next step is to remove the speaker grilles…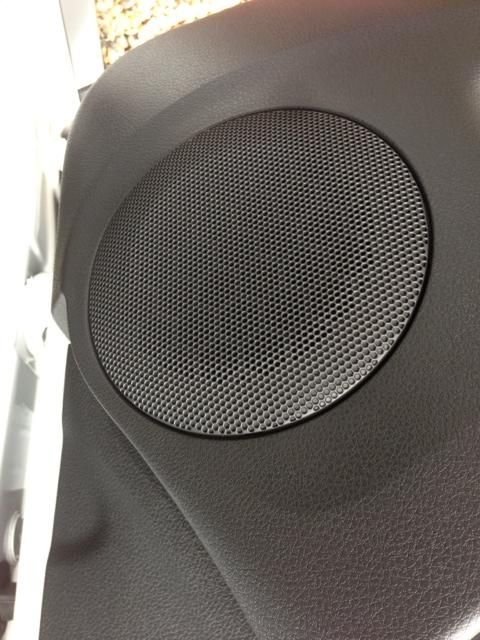 Use a flat screwdriver (wrapped in electrical tape in this case to stop scratches) to pop the speaker cover off. Doesn't require much persuasion but unclips and clips back solidly…
The grille actually stays attached, which is quite handy. Also as you can, the Indian chap putting my Duster together decided to have a little draw on them lol
To remove the speakers you will need a T20 torxdriver. Check out those paper bad boys, at least 5 watts of reasonable-ness!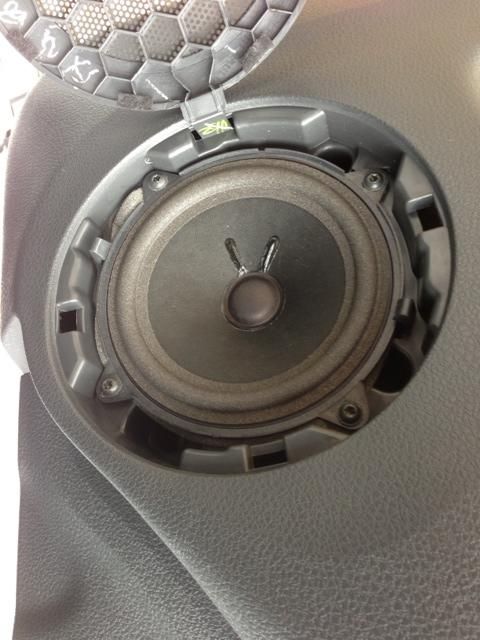 There's a shock, a Renault logo! Probably the same OEM speakers in the Twingo which not surprisingly in my girlfriends old car we swapped for Alpines as well.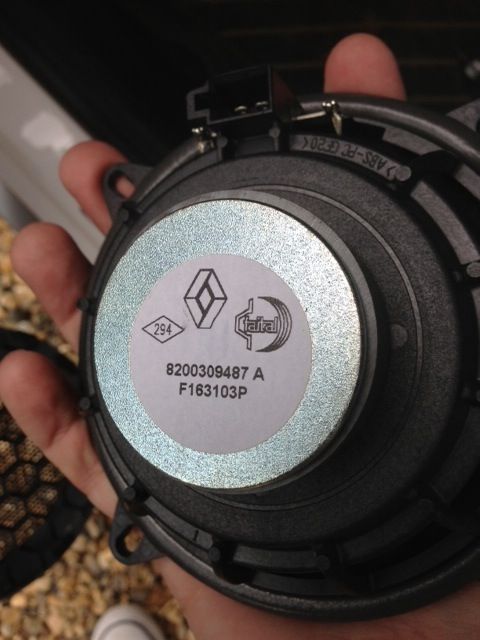 The speakers unclip from this connector….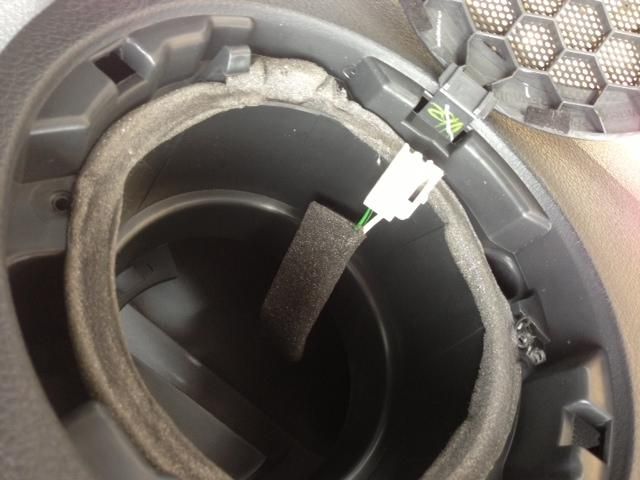 Ok, this is the bit that means no going back, snip the connector off the wires.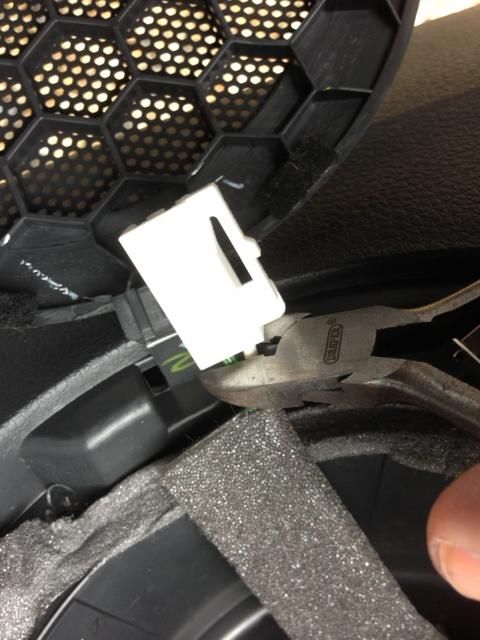 Now I haven't taken any pictures of connecting the wiring but I used a crimping tool to attach female spade connectors for the connections on the speakers. I actually found that using some additional speaker wire to extend the original wires a little made it far easier to connect them as there wasn't a lot of OEM wire to play with.
The front speakers screwed in no problem to the original holes….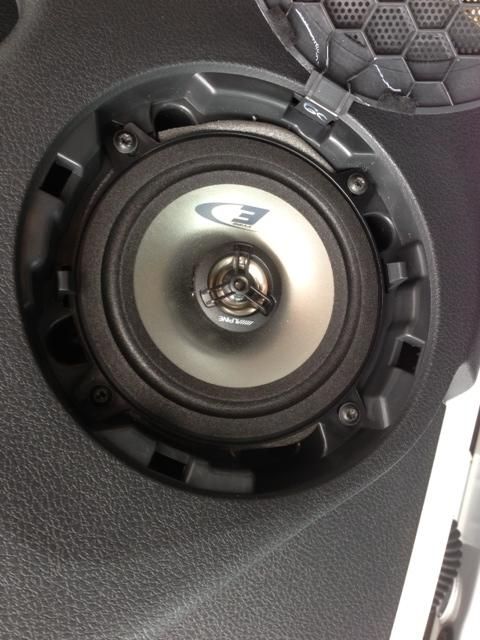 The rear speakers also fitted fine but required a little fiddling about. Basically the rear speaker housing although for a 13cm speaker is slightly different.
It just meant I trimmed down the prongs a little so it sits perfectly into the original slots. You may not need to do this but depends on the model of speakers. Either way it's easy to adapt them slightly and they'll fit like this….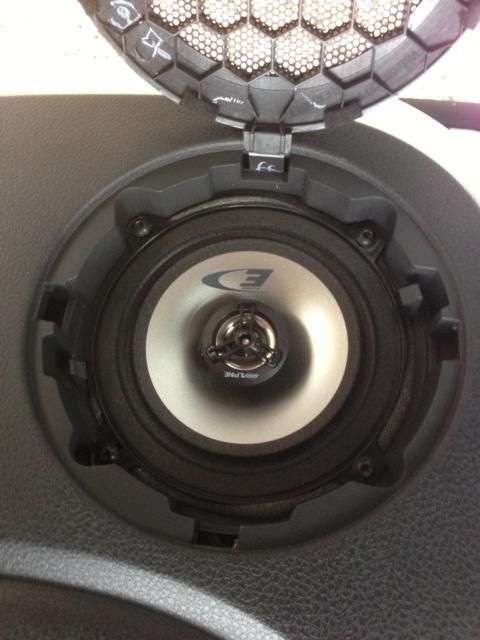 Clip the grilles back in place, close the doors and turn up some music. Although not overly bassy they'll have a lot more clarity than the original speakers. Job done.
Hope that helps people out, it's a cheap upgrade that makes a big difference.